Der Druck, der von der Straße kommt
The title of this project references the meanings of the German word 'Druck' i.e.
Pressure
or
Printing
.
The street plays a huge role in our life. We walk, we talk, we dream, we live on the streets of our hometowns. 
Berlin has 12 different districts with all different peculiarities. Based on the history, architecture, and people living in there, these districts developed a unique visual appearance. 
In this project, all the 12 Berlin's districts are visualized with printings copied from the streets textures. The goal was to show the peculiarity of the place we live in.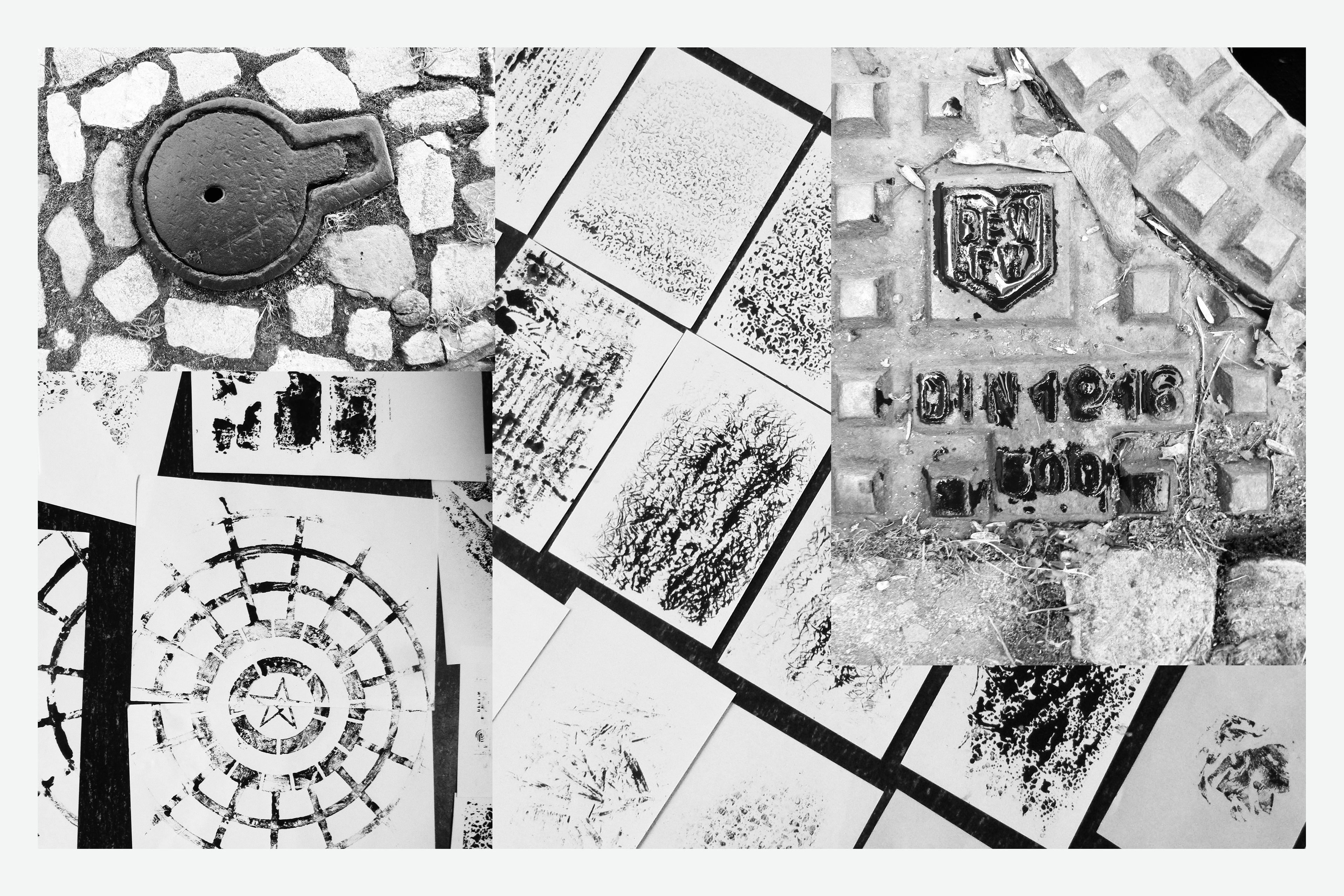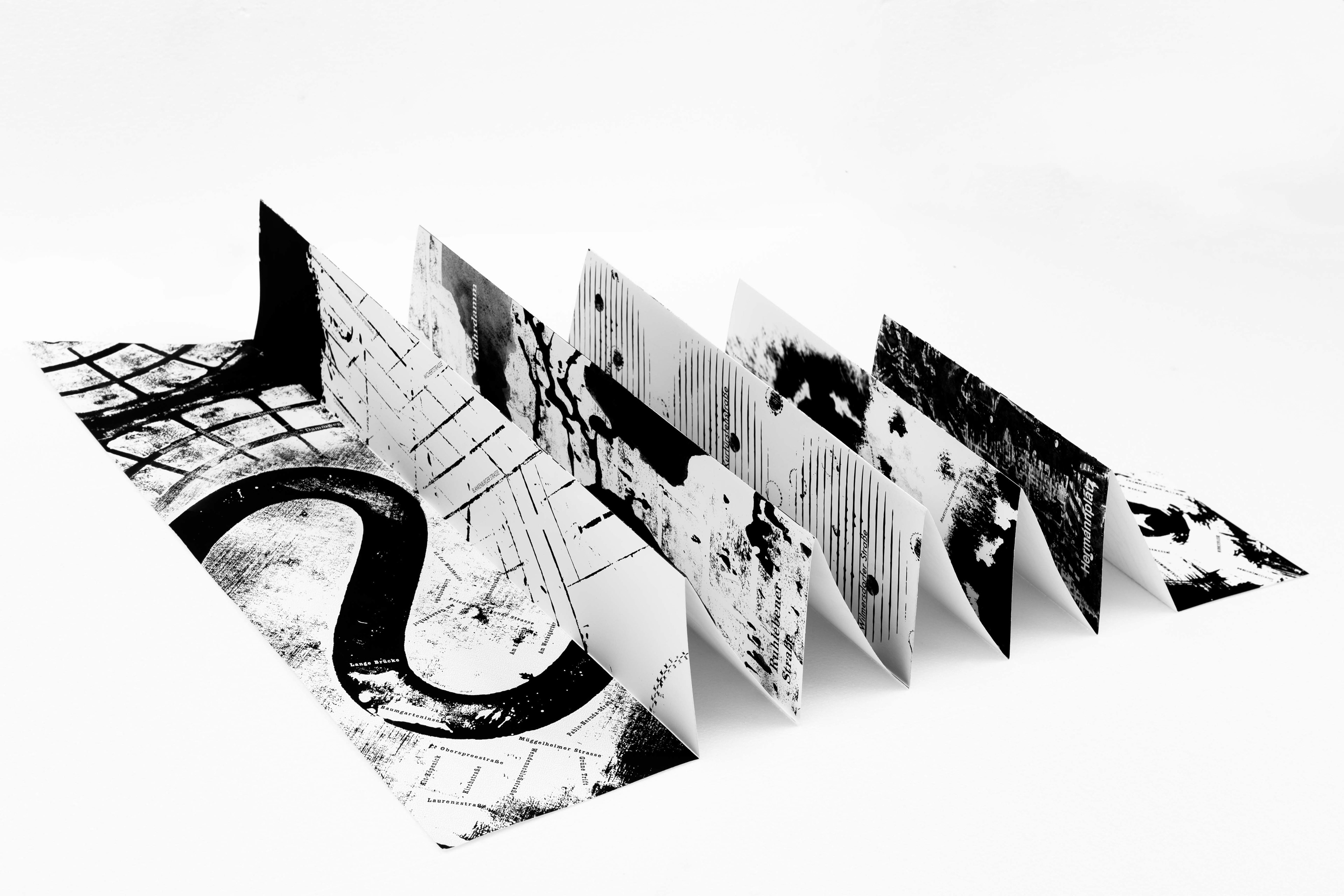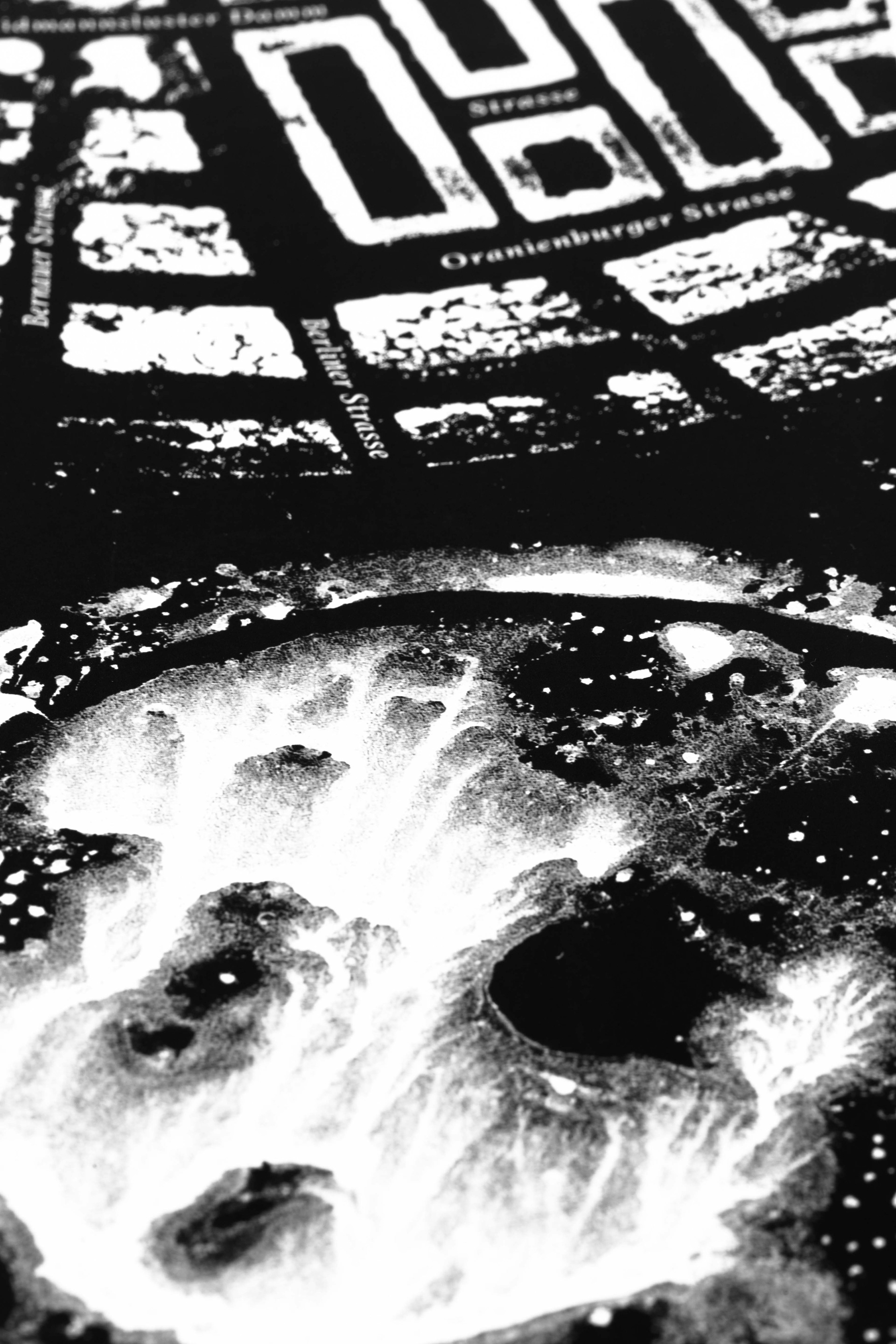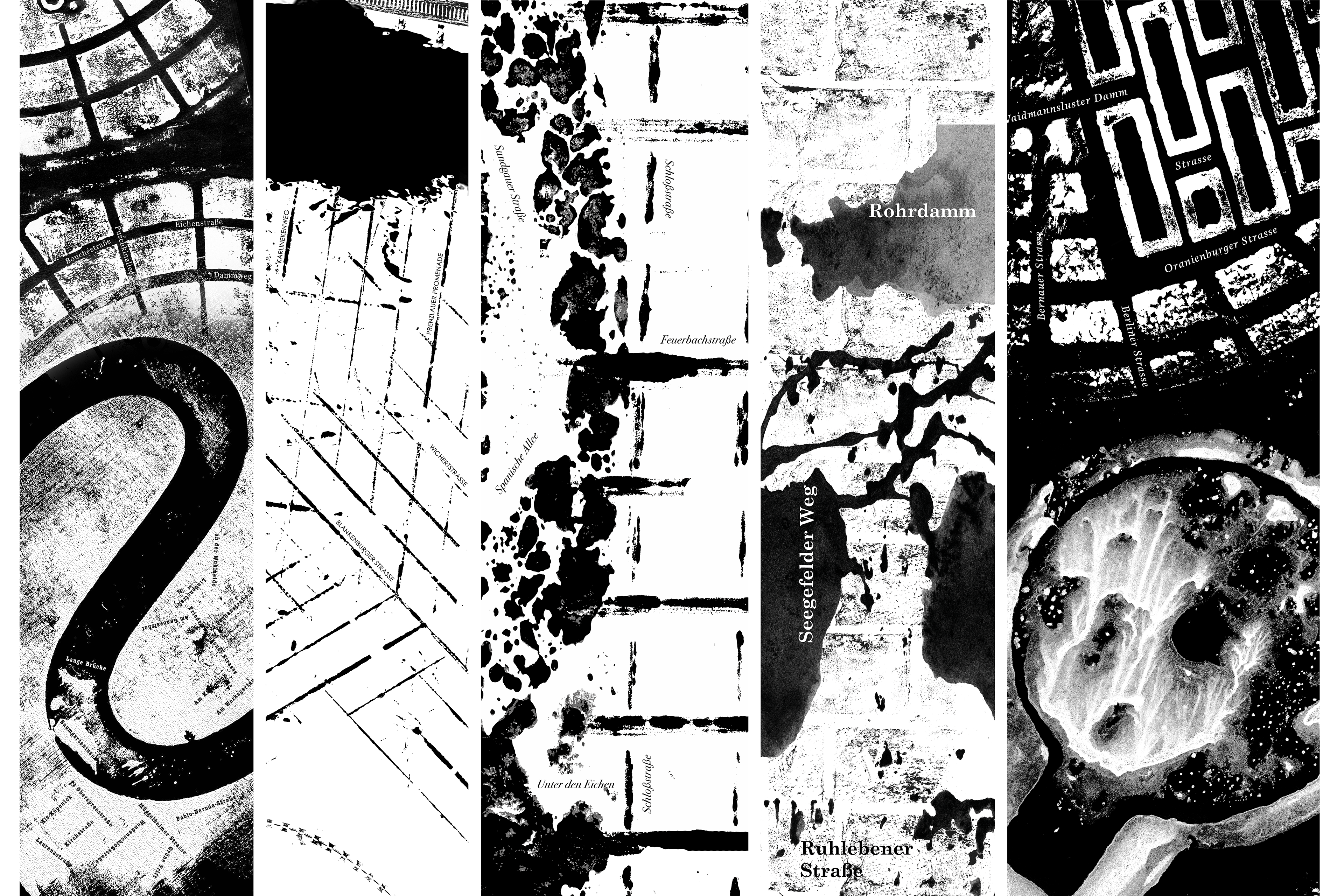 Treptow-Köpenick, Pankow, Steglitz-Zehlendorf, Spandau, Reinickendorf...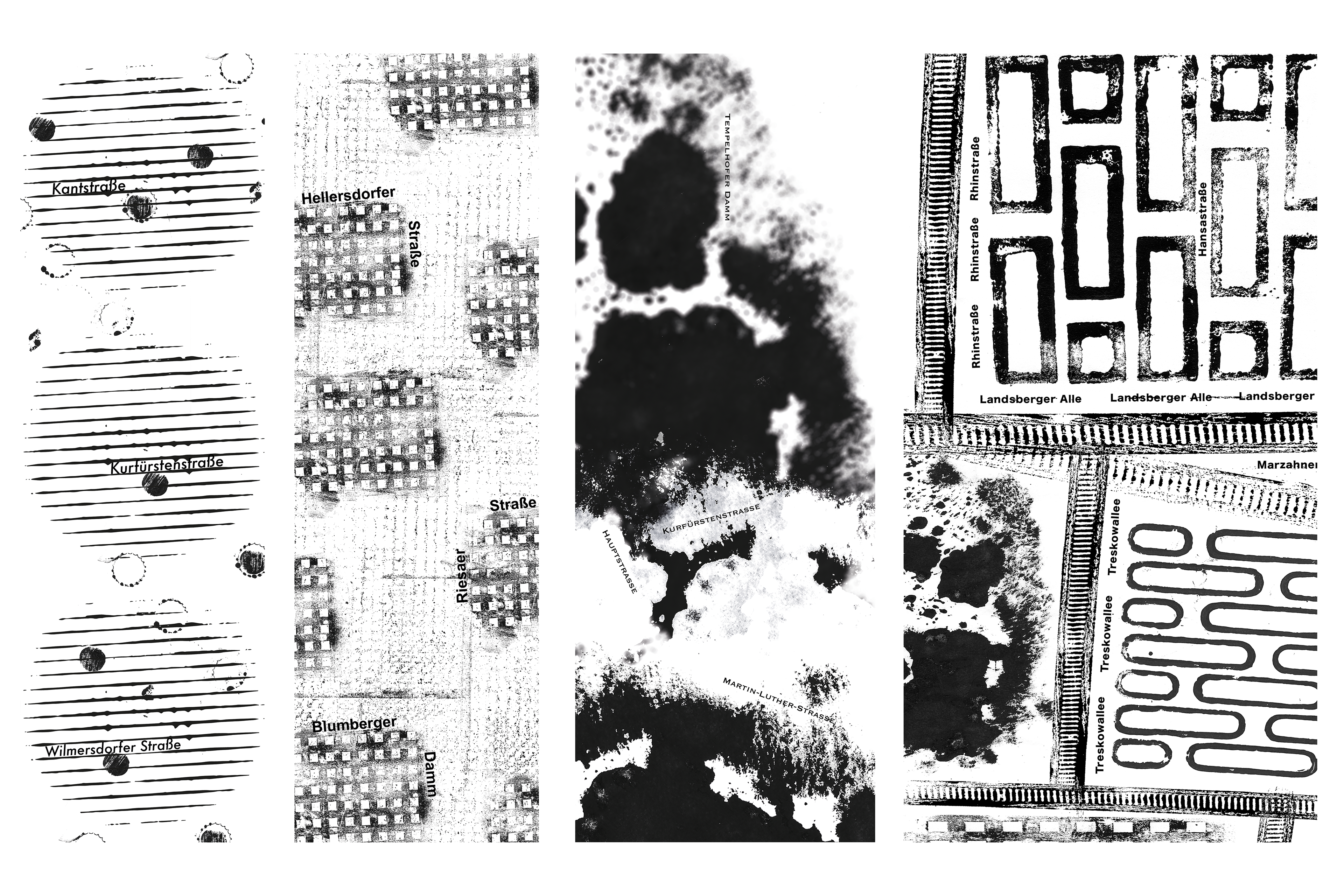 Charlottenburg-Wilmersdorf, Marzahn-Hellersdorf, Tempelhof-Schöneberg, Lichtenberg...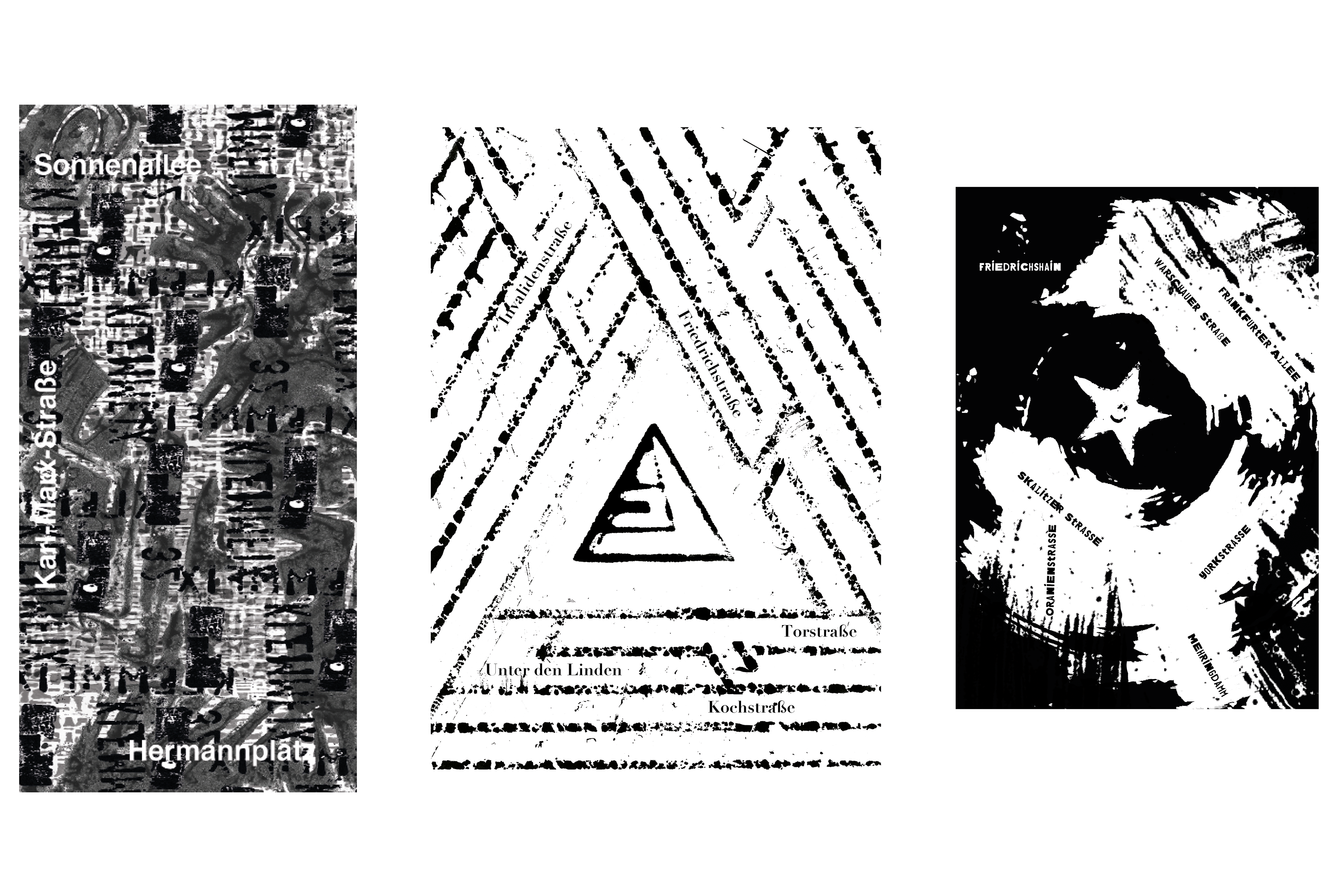 Neukölln, Mitte, Friedrichshain-Kreuzberg.